Niseko Mt.Resort Grand HIRAFU
As we step into the 2017-2018 winter season, we are ready to welcome yet another amazing snowfall season at Niseko United.The resort, situated in Hokkaido, enjoys the reputation of being the #1 ski resort in Japan. It boasts of unsurpassed and abundant dry powder that is so expansive that there are fresh tracks galore for both expert and novice skiers.
The Grand Hirafu resort opened its doors for the season on 23 November 2017, with an impressive 217cm of snow. It was followed by opening of Annupuri International Ski Area on the 25th, and the Niseko village and the Hanazono Ski Area on the 1st and the 2nd of December respectively.
Why Niseko ?
Mt. Yotei, also known as Mt Fuji of Hokkaido, is the one of the highest peaks in Hokkaido and dominates the skyline of this beautiful town. Niseko is comprised of four resorts situated on the Mt. Annupuri: Annupuri, Niseko Village, Hirafu, and Hanazono. It is situated 100km southwest of Sapporo and Chitose International Airport. Although the villages at the foot of the resort are not connected, their skiing areas are all connected by lifts and slopes toward the top of the mountain. The powder of the resort is second to none and offers amazing alpine and tree skiing opportunities.
Apart from its world class ski resorts, Niseko is also known for its breathtaking landscapes, cuisines and hot springs. Niseko is the perfect destination for those seeking a luxurious getaway. Treat yourself to some great dining experiences and cherish the hot springs. Niseko also offers superb accommodation leaving you spoilt for choice. Whether you are looking to spend your holiday in a five-star hotel or in a cozy, self-catering house and apartment, Niseko has you covered. Considering the beauty of the place and all the amazing experiences it has to offer, Niseko also makes for a great place to own a vacation home.
Bustling town at the foot of the Mt. Yotei
Niseko has a unique cosmopolitan culture that reflects in its night life. Niseko offers some amazing dining options that offer both local Japanese and international cuisines, so there is something to suit every person's taste buds. Regardless of where you choose to dine, you can stay assured of a sumptuous meal and an unforgettable experience.
End your day with a visit to one of the vibrant night clubs or bars, and you will surely have a day to remember. From world class ski trails to mesmerizing scenic beauty and the classiest of accommodation, this unique town has everything you wish for in your perfect holiday destination.
Tokyu Resort Niseko sales office open
Owing to the growing international popularity of Niseko, the real estate giant Tokyu Resort has opened its office here, which is great news for both vacation home hunters and investors. Whether you are looking to buy your ski holiday home or invest in property in Niseko, Tokyu Resorts has the perfect solutions for you.
For more information, contact Tokyu Resort at overseas@tokyu-resort.co.jp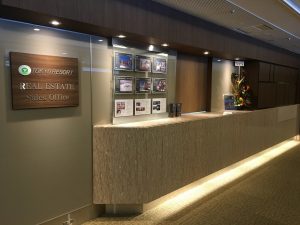 Tokyu Resort Niseko Sales Office
Hotel Niseko Alpen 2F
204 Yamada, Kutchan-cho, Abuta-gun, Hokkaido.
Open: 9:30 AM – 6:00 PM (Winter season)
Phone: 0136-55-6201
Email: overseas@tokyu-resort.co.jp
---